Wholesale Custom Printed Blankets are your business? Gone are the days when you had to choose only from the available and limited designs of blankets. Like many other usable or giftable items are available in custom design, so do the blankets. Now you can choose the design you like. And you can get the custom printed blanket for using, gifting, or starting a business with it.
Let's find out how to use blankets for a successful custom-printed wholesale business.
Custom Dog Print Blanket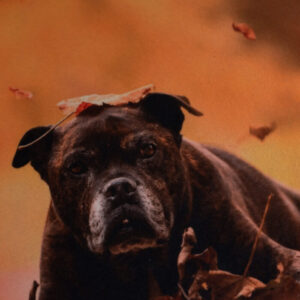 Custom dog print blankets are the perfect way to show affection towards your dog. Not only does it symbolizes how much you love your dog, but a custom dog print blanket also works as a comforter to cover the dog.
A custom dog print blanket has multiple uses. In your home, the blanket will work to throw over the bed of your dog, or you can use it on the sofa to avoid scratches or dirt on it, making it comfortable and warm at the same time.
If you travel a lot with your dog, the blanket will act like a carrier or a transporter filling. You can cover the seats of your car with it. It will give the dog the same warmth and softness he is used to at home. This feeling keeps your dog calm and cozy during the travel.
Do you want to start your own wholesale custom printed blankets business? Custom blankets with photos of the dogs can be a good option. That's to say only if the pet photo is done right on the blanket.
Custom Printed Picnic Blankets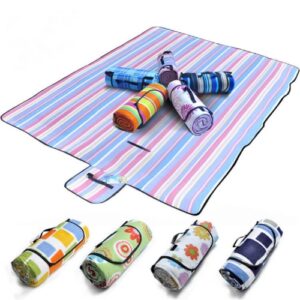 Picnics are a great way to escape all the worries. You can spend quality time with your friends or family and make some great memories. And if you are looking for something to make this picnic more memorable, then custom printed picnic blankets will do that for you.
Whether it's a corporate outing or a beach party with family, custom printed picnic blankets will fill right in according to the occasion. The custom printed picnic blankets can also be utilized Incorporate events and customized according to the theme. Working as a souvenir and a marketing tool at the same time.
Custom Printed Muslin Blanket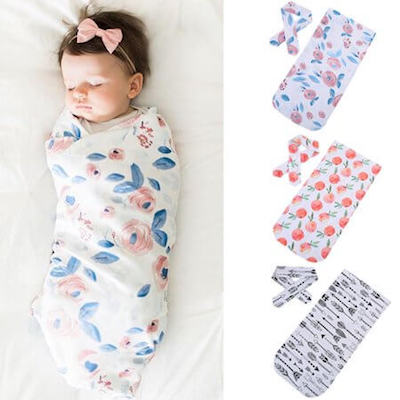 Muslin is made up of soft, breathable, and finely woven fabric. Its durable yet warm weave, which makes it stretchy, makes it perfect for baby swaddling.  A muslin blanket is usually made by using the weaving technique. You can choose and customizes a custom-printed Muslin blanket according to the occasion.
A custom printer muslin blanket can be a perfect gift for a newborn baby's parents. Other than using it for baby swaddling or as a cover-up against sunrays, a custom printed muslin blanket can also be used as a cover-up while breastfeeding the baby. This gift will always be special to the parents as so many memories will be associated with it.
A custom printed design on a good quality muslin blanket does not comprise its softness and warmth. Due to the weave construction of muslin textile, bold and bright colors are advised to print on a muslin blanket. A very fine detailed print on a muslin blanket may not be as enhanced as on other blanket materials.
Custom Logo Blankets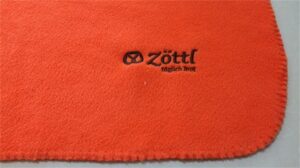 What can be a more subtle yet more prominent way than having a logo of a company or an individual placed on an item that is used daily? like Custom logo blankets? Custom Logo blankets also work great as a corporate gift, especially around the fall season when it's chilly outside. They are also used widely by brands for branding purposes.
While sitting inside your home with friends and family or at the office with colleagues and rooting for your favorite team; while using these custom logo blankets can create an unmatchable experience, promoting the branded logo in the process.
When ordering custom logo blankets in bulk for corporate or individual purposes, It is recommended to get customized blankets through blanket wholesalers. It will help get a discount and ensure the custom logo blankets have the same texture and colors.
Custom blankets with photos
If you are thinking of gifting someone a memorable gift, what would be better than a full-fledged soft blanket with their photo on it. Custom blankets with photos are also a great way to keep memories close to your heart while staying comfortable. And what could be better than ending your day by climbing under a soft and warm blanket?
With the help of modern printing technology, you can choose your favorite picture, whether it is a single image, a large-scaled design, or a collage of photos, and get it printed on a blanket.
When deciding to get your photo printed on a blanket, ensure the photo is of high quality. The higher the pixel, the better it will look after printing. Blankets come in different materials; choose a washable blanket, so there is no risk of your picture being washed.
Bulk Blankets For Wedding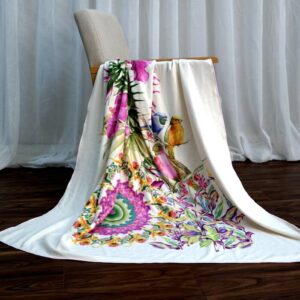 If your big day is taking place in the fall season, you will be required bulk wedding blankets for guests to keep them warm in the chilly season. A good blanket makes an excellent and memorable wedding favor for the guests.
Generally, many guests attend a wedding, so ordering bulk blankets for wedding will be the best for you. Place the wedding blanket in a decorated basket while giving it as a favor to make the experience more delightful for the guest.
To make the wedding blanket more memorable, you can use wholesale custom printed blankets with a photo of the wedding couple or your choice. These wedding blankets will stand against the regular favors offered at weddings.
Custom Fleece Blankets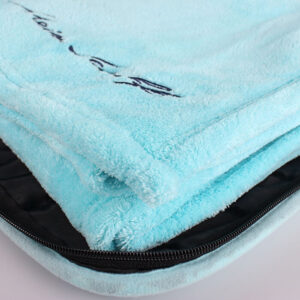 Fleece is a warm, soft, breathable synthetic fabric made from polyester. In some cases, hemp and wool can be found in fleece to give it a texture. Blankets made from fleece are highly popular and considered among the best blanket quality.
Customized fleece blankets can be the best thing when using them as gifting or for self-use. The sky is the limit in customization so that you can choose and customize the fleece blankets according to the occasion.
The good thing about fleece is that it can be made using recycled plastics. That makes fleece an excellent choice for the environment while not comprising softness and warmth. When it comes to durability or warmness, fleece blankets are on par with wool blankets. Some people prefer fleece blankets over wool due to the wool itchiness.
Choosing a Blanket wholesaler can be a tough decision for getting the desired custom printed blanket, given that too many wholesalers are available in the market, especially in the online space.
Blanket Manufacturer Zengbo is the best choice for everything related to blankets and home textiles. They are a trusted supplier who mainly deals in wholesale all kinds of custom blankets and customizable textile items like custom beach towels and shower curtains.
Zengbo'scustom printed blanket portfolio includes custom printed fleece blankets, custom blankets with photos, bulk blankets for wedding, custom printed muslin blanket, custom printed picnic blankets, and custom dog print blanket, among many other blanket options to choose from.
The services that Zengbo provides with customized blanket options like private labeling, quality assurance, sampling, and worldwide delivery with competitive prices, make them stand out among other blanket wholesalers.
Conclusion
When customizing the blanket of your choice, the sky is the limit. If you are looking to gift customized blankets to someone or want to start your own business with them, Zengbo, with its vast range of customizable products, is the best bet.