Fleece blankets are soft, warm, and lightweight. Due to their versatility and durability, it is a must-have item in every home. Fleece blankets are made from synthetic fiber; natural fibers, e.g., wool and cotton, are also added. It comes in different fabrics: cotton, sherpa, polyester, etc. The colors and patterns of fleece blankets are different. These are usually essential household items in summer and winter as well.
Custom fleece blankets wholesale is an excellent option to start your business. If you want to custom fleece blankets wholesale, you should make a plan before starting. Because without planning, the company usually leads to failure. When your custom fleece blankets are wholesale for starting a business, you must consider their uses of them as they use for different purposes, e.g., sofa throw, bedding, picnic, or outdoor, so choose according to the purpose of their use. People are usually more conscious when they are planning to decorate their houses. They want a particular design and color to match their room, so a custom fleece blanket makes their planning easy. Now you can customize what will be in your mind.
You can customize fleece blankets as you want. Decorate your home and remind your favorite moments with these customized fleece blankets. These soft, cozy, and lightweight custom-made fleece blankets come in different styles and colors, which you can personalize according to your choices. Custom fleece blankets are a great option to display your feelings and memories with your loved ones. This is a thoughtful and comfortable gift for your friends and family.
Low-temperature machine washable with easy care
Available in vibrant colors and printing patterns
Super soft, cozy, and lightweight
Premium quality with displaying large images
Why do custom fleece blankets wholesale?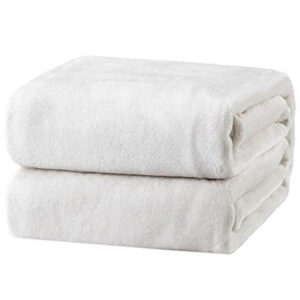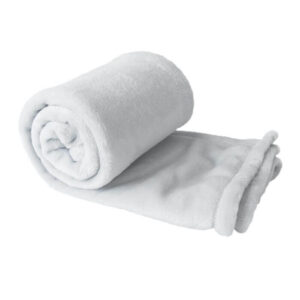 Custom fleece blankets wholesale provides you an opportunity to make your desired blankets. Either you select an image or print, we will give you the best quality and vibrant color fleece blankets. Custom fleece blankets can be a decorative home item or gift to someone special with cherished memories. Fleece blankets are more comfortable and lighter in weight than sherpa blankets.
Our custom fleece blankets wholesale is famous for their vibrant colors and embellished printing pattern. These are the best option if you are thinking about displaying large images on fleece blankets, as we customize them according to the demands of our clients. Our JONDON's signature incorporated fleece blankets are the best in quality and comfort with saturated colors and printing. These blankets have square corners and printing on one side. Custom fleece blankets wholesale provides lifetime nostalgic memories that everyone will love, so it is an excellent option to gift someone.
Our custom fleece blankets wholesale gives customers happy moments to enjoy with their families. These blankets bring people close to each other. We are dedicated to converting your memories into fleece blankets that provide you with comfortable feelings with cherished memories.
How to custom fleece blankets wholesale
When deciding to custom fleece blankets wholesale, you must consider the style and size of the blankets. Style and size are the essential points when considering fleece blanket customization. First, you must understand what type of blanket you want, then consider the different sizes and styles according to demand. You have to select size and style of fleece blankets wisely.
You can customize fleece blankets by selecting images of your choice, uploading them, and writing a text about your selected photo or whatever you want. Customization allows you to choose different styles, printing, and colors.
Style: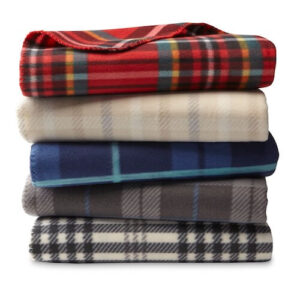 Fleece blankets come in different measurements and styles: duvet, comforter, throw blanket, and quilt. This is one of the essential things you should keep in mind while custom fleece blankets. Custom fleece blankets wholesale provides you the freedom to choose the style and pattern you want. You can use print, image, and style and order from us. We value our clients we will give you high-quality fleece blankets.
Size:
Fleece blankets come in different sizes according to demands. You should choose size wisely as required. If you have special size requirements, contact us, and we will make it your choice. The standard and most common sizes of fleece blankets in demand are as follows.
King size 90 inch by 108 inch
Queen size 90 inch by 90 inch
Twin size 90 inch by 66 inch
The best custom fleece blankets wholesaler:
Zengbo textile China is the most famous wholesaler in terms of fleece blankets. It provides the best quality fleece blankets at affordable prices. If you want to start your business of fleece blankets, you must try zengbo. In terms of customization, zengbo is the best wholesaler, which provides an option to select design and print as your requirements.
Zengbo uses high-quality fabric, skilled machinery, and professionals to custom fleece blankets. Its main products are shower curtains, blankets, bedding, mats, embroidery blankets, baby blankets, etc. Many companies, shops, and wholesalers work on wholesale blankets from zengbo. Zengbo never compromises on the quality of products and gives in affordable prices.
Zengbo is a reliable and persistent wholesale fleece blankets supplier working in China, Zhejiang, and Shaoxing. It served for about ten years in manufacturing household items. It accepts all orders and customizes items according to the client's requirements. In short, if you want a custom fleece blanket, zengbo is the best option with the highest satisfaction reviews and affordable prices.
Customized fleece blankets allow you to display your ideas and emotions. So, it is the best option to gift someone with their memorable events and use them as a decorative items in the home of the office place.