Baby blankets should be soft, comfortable, and Lightweight. It should be durable and versatile so it can be used for a long time. Baby blankets come in different styles, colors, and sizes according to their use. Loveys, stroller blankets, receiving blankets, swaddle blankets, and security blankets are different types of baby blankets.
While selecting baby blankets, many factors should be considered, e.g. material, size, weight, etc. You can personalize blankets for your baby with names, monograms, and pictures. These are the best gift options for baby showers, christening, and baby sprinkles. You can give this to a newborn baby with photo printing. These baby blankets can cherish both the baby and the parents. Baby blankets should be
Machine washable and dry naturally
Soft and cozy made from durable material
Available in different sizes and colors to customize blankets
Lightweight and easy to care
Baby blankets are the best option to gift new mothers for their babies. Personalized baby blankets with soft and warm feelings are a special gift for your baby. You can personalize baby blankets with images, monograms, birth information, or names. You can choose prints and colors of your choice. A Monogram baby blanket is a classic way to customize your baby blankets. You can add special embroidery touch to your blankets, making them more lovely. You can select the color according to the gender of your baby e.g., baby boy's blanket should be blue, and a baby girl's blanket should be pink.
How to choose a personalized baby blanket
Choose the material carefully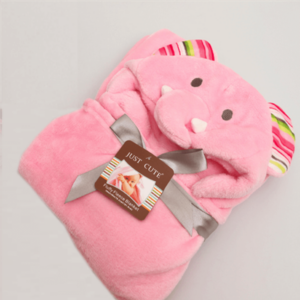 Choosing a blanket material is an important step; you have multiple options when choosing a blanket material for your baby. You should select the most comfortable and best fabric for the baby. You must choose the high-quality, soft, comfortable fabric for babies and kids, as they have more sensitive skin. Besides being soft and comfortable, the material should be durable as babies are messier and stand with their energy. So, in short, fabric for baby blankets should be soft, comfortable, and durable.
Cotton, knit, and synthetic fibers are used to make baby blankets. Cotton is the best option for making baby blankets as this is a natural fiber and skin-friendly for babies. Synthetic fiber is used in the outer layer of blankets as it is heat resistant and practical in colder weather, but it is not skin-friendly, so it is rarely used inside blankets. Lightweight knit, made from cotton and bamboo, is also an excellent option for blankets as it is comfortable and warm for babies.
Fabric for baby blankets should be
Soft and comfortable
Skin-friendly
Durable
Should not shrink when washing
Lightweight and breathable
Perfect for cold weather
Is safety a must?
Baby blankets should be lightweight, soft, skin-friendly, warm, and durable. Baby's skin is four times thinner than adults and more prone to infections. So, safety is a must to consider when you personalize baby blankets.
Keep size in mind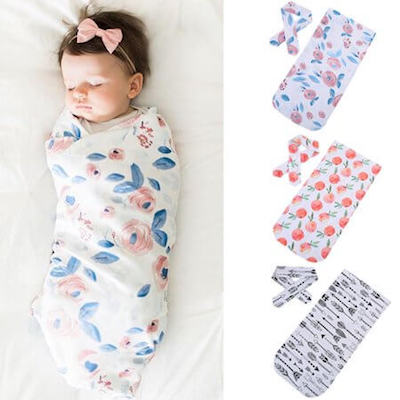 Baby blanket size depends on the age of the baby, the size of the baby, and the type of blankets. The average length of a baby blanket is 34×46 inches. But the size depends on the baby's age, the types of coverings, and their uses. Different types of babies' blankets are available in the market for their various benefits e.g., security blankets, swaddle blankets, receiving blankets, loveys, and stroller covers. Each blanket has its standard size. Swaddle blankets are usually larger than receiving blankets at 40 inches square. Stroller blankets generally come in 30×40 inches. Security blankets and lovey are tiny and come in sizes 12×14 inches. You can select the size of the blankets according to your baby's length and age. You can also use our size chart to choose a baby blanket size.
Outside the blanket
The outer layer of the baby blanket should be such that it resists heat and keep the baby warm. The outside baby blanket is made from synthetic fiber as it is heat resistant and suitable for cold weather.
The best baby blanket for you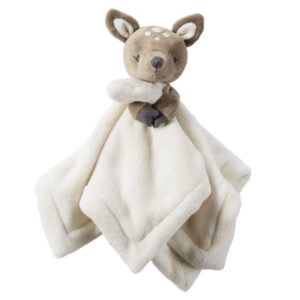 Zengbo is the best and most professional wholesaler in China that supplies blankets worldwide. It is the one-stop personalized baby blanket company for shops, businesses, distributors, and suppliers. You can order a maximum number of blankets from zengbo. There are different sizes and patterns of customize baby blankets. You can freely customize your ideas and thoughts through zengbo. The major products of zengbo are fleece blankets, curtains, baby blankets, mats, embroidery blankets etc.
Zengbo is a reliable and trustworthy baby blankets supplier in China, Zhejiang, and Shaoxing. It served for about ten years in manufacturing household items. It accepts all orders and customizes items according to the client's requirements. In short, if you want a custom baby blanket, zengbo is the best option with the highest satisfaction reviews and affordable prices.
Zengbo provides high-quality and affordable home textile products, including baby blankets, fleece blankets, curtains, towels, etc. Zengbo is the best for wholesale blankets as it provides high-quality, comfortable blankets with different patterns and colors. You can add embroidery, monogram, and images to blankets. The best thing about zengbo is it offers free hands to its customers to select and customize whatever they want.
A personalized baby blanket is a good option if you are thinking of gifting a newborn baby and also for your kids. Custom baby blankets allow you to select the material, size, and style for your baby blankets.