Introduction:
As everyone knows, the upgrading of bulk blankets is very fast, and various types of wholesale blankets are released every year. Therefore, if you want to make your business more particular and competitive, you should think about having different custom blankets. The blanket size, color, design, logo, private labels, and packaging can be fully customized according to your personalized requirements. A branded blanket will show your company's unique image to your clients and friends. Customized blankets can play a good role in your blanket business. So if you want to know more about custom logo blankets, come and see them here!
The benefit of a custom logo blanket
Many generic wholesale blankets may give you a temporary benefit, but the custom blankets can bring stable trading. Make your company's logo on the blanket. Through the custom logo blanket, not only a simple logo your clients, friends, or employees see, most importantly, they will form memory points of your wholesale blankets. If things continue, people will connect the logo with your business. When people want to buy custom blankets, people will think of your logo, "Oh, I remember that logo! I want that!" Then they may go to find your company. It opens the first step of buying customized blankets in your company. In a word, a good custom logo blanket tends to promote the image of your company. It will help your business in long-term development.
Some kinds of top custom blankets
1. Custom Logo Embroidered Sherpa Blankets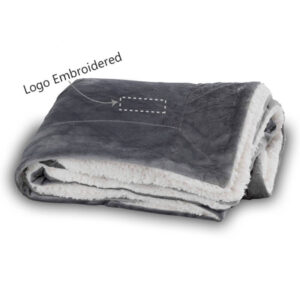 This incredibly soft and comfortable custom blanket is made from wool and sherpa wool fabric blend. It's the perfect blanket to be outdoors on a cold fall evening or indoors in winter. As you can see, these custom blankets embroidered with the company logo look great! Such as Zengbo, one of the best wholesale blankets manufacturers, offers all kinds of custom blankets. One of the more popular ones—Custom Logo Embroidered Sherpa Blankets, can satisfy many people's demands. According to your creative blankets designs, or Zengbo's original designs, try to make your personalized blankets more attractive.
2. Custom Logo Picnic Blanket Outdoor Fleece Blanket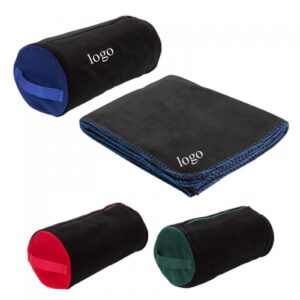 This kind of custom blanket is probably our favorite when it comes to custom picnic blankets. When you go on a picnic, don't you want to have a large, warm, comfortable, and durable blanket? So this Custom Logo Picnic Blanket Outdoor Microfleece Blanket can satisfy your demand. It is made of insulated fleece and 100% polyester for extra softness and warmth—soft, breathable, antibacterial. And made of Ultra-soft fleece material, does not cause static, and won't have color fading. Besides, the custom service is also very diverse. You can customize the blanket size, color, design, logo, private labels, and packaging according to your personalized requirements. Come to have your picnic custom blankets!
3. Custom Origaudio Elliston Embroidered Blanket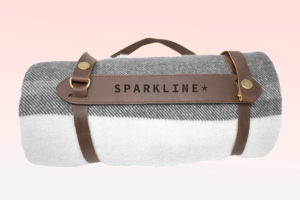 Are you looking for a custom blanket that you can take with you? These custom blankets can suit you very well. These personalized blankets from Origaudio are wrapped in a vegan leather holder with an extra-long strap for easy carrying! And they are not as compact as they look. When they are unfolded, you will be surprised by their jumbo size. Besides, the logo on the belt is also very delicate and elegant!
4. Norwood Custom Travel Blanket
These timelessly classic plaid custom blankets from Norwood also come with a travel strap for easy transportation, making them ideal for picnics, road trips, air travel, and watching sports from the sidelines. Add your custom embroidered company or team logo to make them your own! If you want a perfect trip, start by having a good custom blanket with pictures!
5. Samsonite Custom Travel Blanket and Pillow Combo
Remember when airlines offered you a pillow and blanket even if you weren't flying first class? Whatever happened to hospitality? You can now quickly bring your own with this custom travel blanket and travel pillow combo set from Samsonite. These are designed specifically for air travel, making them a fantastic corporate gift for anyone that travels for work frequently. Come and choose these custom blankets!
6. Port Authority Plush Custom Blanket
It is one of the most popular custom blankets, probably because of the amazingly soft plush texture of the fabric. It's not just smooth, though; it's durable too. These Port Authority custom blankets are fully hemmed to prevent fraying and even feature rip and tear-resistant polyester that stretches and rebounds to retain its shape!
7. Primeline Custom Sherpa Blanket
Here's another super soft and cozy custom sherpa fleece blanket from Primeline. This blanket is made from faux fur on one side and lambswool sherpa on another side for maximum comfort. If you want your custom blankets, you can choose the blanket size, color, design, logo, private labels, and packaging suitable for your business. Besides, it also comes with a clear protective carrying case, so you can safely bring your favorite blanket with you wherever you go and not have to worry about it getting dirty. That's very human for us.
8. Field & Co. Custom Picnic Blanket
Come and see this picnic blanket with a logo! It is easily large enough to spread out on with lunch and some friends. Yet it is exceptionally compactable when folded. The debossed logo on the leather pocket on the front of the blanket sets this custom picnic blanket apart from the rest. That looks very classical and delicate. There is no doubt that these custom blankets can give you a different feeling.
9. Champion Custom Stadium Blanket
You probably know Champion for their activewear and loungewear, specifically their comfy sweatshirts and sweatpants. These Champion stadium custom blankets are like wrapping your whole body in those comfy sweats. Plus, there's a ton of blank space for your custom printed or embroidered company logo in the center of these custom stadium blankets! You can design it as you like.
10. Leeds Custom Fleece Sherpa Blanket
This double-sided blanket pairs super soft polar fleece fabric on one side with cozy sherpa fleece, combining to create one of the most comfortable custom blankets money can buy. These custom blankets make fantastic additions to a corporate gift basket too.
Steps for customizing branded blankets
1. Select a color.
The color options available will depend on the blanket style you choose. Select a color that will complement and highlight your company logo or team mascot.
2. Choose the best decoration option.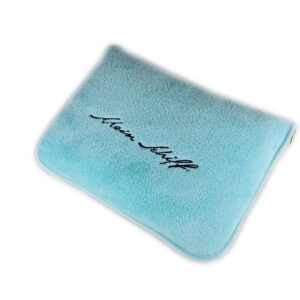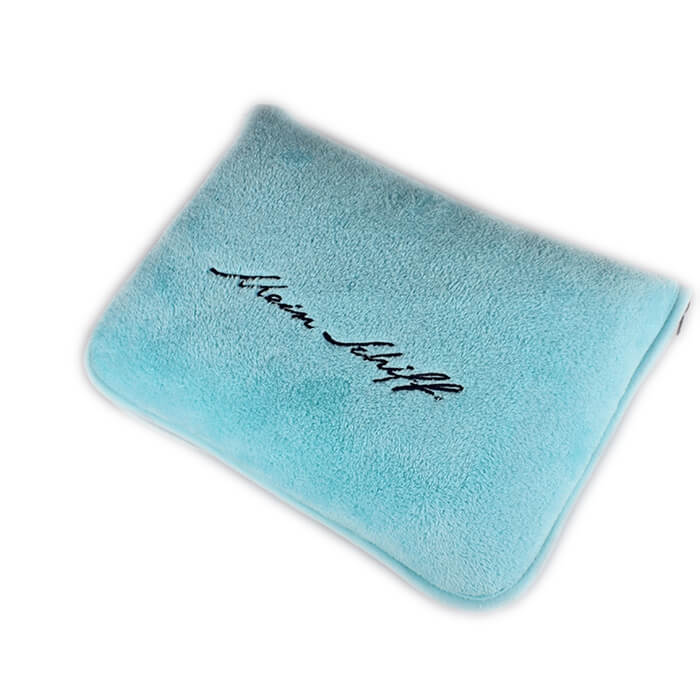 You can personalize your custom blankets in two different ways:
Embroidery is a classic, high-quality, three-dimensional stitched decoration that results in a clean and professional look.
Printed methods include direct-to-garment digital printing, direct-to-film transfer printing, and screen printing to create a high-quality, vibrant look that highlights your logo or design. Our in-house decoration team will choose the method based on the color and fabric of your garment and the number of units ordered. Screen Printing is a traditional printing method for longer-run orders that results in crisp colors and high durability. Its incredible, long-lasting quality makes it the go-to for work sweatshirts.
3. Indicate the total quantity for your order.
Input how many custom blankets you'll need to complete your order. If you want just one fleece blanket with a logo, that is ok. You can start with one or order in bulk to enjoy group discounts.
4. Use the Online Designer to upload a logo or create one from scratch.
Have a ready file on hand? Upload your logo directly to our site, and we'll print it on your chosen location. If you have yet to design your logo, our Online Designer helps you create it from scratch. Choose from several free templates or add text and edit elements as you see fit. You can send us the files straightway from your device, too. That is the final step, and then you need to wait for your custom blankets.
Conclusion
In conclusion, there is no doubt that having the custom blankets with your company's logo is necessary for your wholesale blankets business. That will form a unique logo that only belongs to your company. As time passes, you will get stable clients. You have to know uniqueness and stability play an essential role in your company's long-term development. If you want to give the personalized blankets as gifts to your family, relatives, or friends, elegant blankets with a logo are a good choice. Imagine receiving a gift box wrapped with ribbon, and you see a custom throw blanket with a logo. Isn't it surprised? You will feel that it is a thoughtful and lovely gift!
Above, we've already touched on some kinds of top custom blankets. We also offer some crucial steps for customizing branded blankets. Believe that will give you good advice and help!