Introduction:
As everyone knows, as a lightweight, warm and soft fabric, sherpa is famous for its softness, warmth, and breathability. Because of its peculiar property, it is used to make clothes, blankets, and other necessary things in our life. The sherpa fabric can offer you the highest level of warmth and softness for ultimate comfort and relaxation. The double sided sherpa fleece, double sided for dual comfort, can better meet most people's needs. If you want to know more about double sided sherpa fleece, come and see it here!
What is sherpa?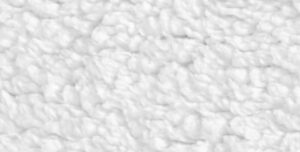 Sherpa is derived from the Nepalese Sherpa. The fabric bears a solid resemblance to the wool-lined garments worn by the tribe. Sherpa is also known as synthetic sheepskin or synthetic wool. Sherpa is not only friendlier to animals, but they are also much cheaper than natural wool or fur. However, it feels just like the real thing.
The sherpa fabric has two sides. One is a sewn wool border with a soft, bumpy texture comparable to natural wool, and the other is a smooth knitted shell. Together, they created a sherpa material that is both warm and durable.
The feature of sherpa
The texture of sherpa is soft and fluffy, suitable for making clothing similar to wool or sheepskin. Sherpa fabrics sold in the current market are mostly 100% polyester. Sherpa fabrics have fine fabric and a soft feel. Polyester itself has good color retention and strength, so there will not be pilling or fading in the regular use of lamb wool fabrics. Excellent elasticity makes lamb down clothing comfortable and unconstricted. Sherpa fabric has a high density between the fibers and good coverage. Sherpa fabrics are heat-shrinkable during processing, which significantly reduces the risk of shrinkage and wrinkling after washing. The fibers are strong and wear-resistant, and sherpa fabric is chemically stable, resistant to chemicals and mildew, making it much easier to care for than wool.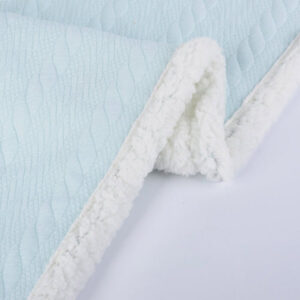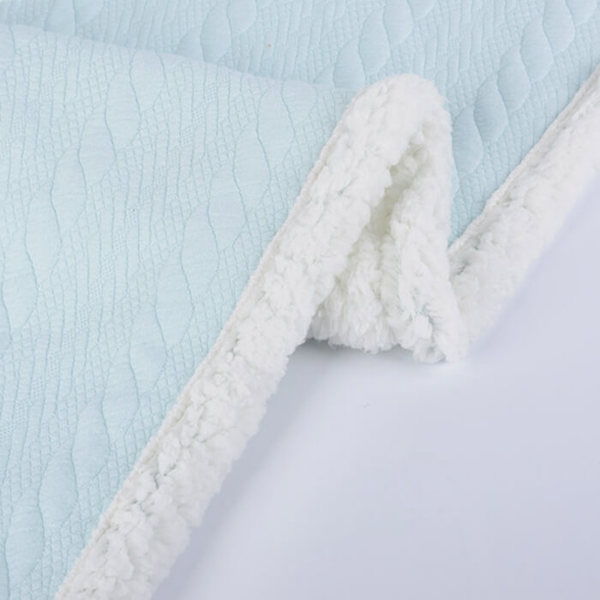 However, sherpa fabrics also have some disadvantages. As we all know, plush fabrics will more or less lose their hair. As cashmere products are no exception, especially newly purchased cashmere products, the shedding situation will be difficult when washed the first few times. The shedding phenomenon will be reduced after a long time of use.
The double sided sherpa fleece
For clothing, the double sided sherpa fleece is one of the most popular fibers globally. Its ability to retain its colors and shape over time makes it great for athletic wear. You will find options for satin 100% polyester fabrics, 100% polyester fleece fabric, and more to make shirts, shorts, and other items of clothing from. Several textures and patterns are also available, including 100% polyester velvet fabric and 100% polyester jersey fabric.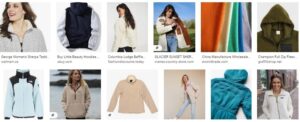 You will find 100% polyester outdoor fabric options for jackets and shell suits. The double sided sherpa fleece is also used for outdoor apparel due to its waterproof qualities. Microfiber polyester fabrics to use for cleaning household glass surfaces are also available. Making blankets, drapes, bed sheets, and tablecloths are also available. There are specially made textures and patterns for each of these uses.
The double sided sherpa fleece's characteristics
1. Comfortable insulation.
You know, one of the characteristics of sherpa is its excellent insulation ability. Because it has two sides, a smooth side and a furry lining, which can produce robust insulation, it can also protect against the wind and cold weather.
Imagine being wrapped in a double sided sherpa fleece blanket, like sinking into a soft, warm cloud. Plus, its fantastic insulation must be the perfect choice for you in winter.
2. Sherpa wicks away moisture.
It sucks away excess moisture, just like cotton, leaving you feeling warm and dry.
3. It is easy to maintain.
As for practicality, sherpa is not as high-maintenance as it may sound. It is straightforward to launder. Firstly, you should wipe away the stain. Then wash them in cold water, and use a mild detergent.
4. It is lightweight and less bulky.
With all of these extraordinary qualities of sherpa, you may expect that the fabric is heavy and bulky. But it's not what you think. Although it has rich plush, the sherpa material is very light and not heavy at all!
5. It is stylish.
The double sided sherpa fleece fabric adds flair to any product, especially blankets. This soft material makes an otherwise ordinary blanket extraordinary.
Care tips of double sided sherpa fleece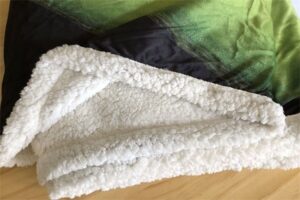 1. The double sided sherpa fleece should be washed when needed, using cold water on a delicate cycle and a small amount of mild detergent. Do not use fabric softeners, and try to keep double sided sherpa fleece fabric out of the rain.
2. When the double sided sherpa fleece comes out of the wash, fluff with your fingers or use a boar bristle brush in places that get matted. Hang to dry.
3. Use the air dry cycle or no heat cycle in the dryer until it is 90% dry, then take it out and hang it until it is completely dry.
4. The double sided sherpa fleece should be washed separately from other fabrics to avoid entangling or pulling on any fibers during mixing. It is recommended to clean them from the inside out to prevent friction with themselves and cause shedding.
5. Remember not to use hot water to wash. Hot dryers are also banned. That can damage the double sided sherpa fleece fabric.
Conclusion:
Above is our detailed introduction to the double sided sherpa fleece. It's not hard to see the sherpa fleece can bring us extremely strong comfort. In addition, you can use it with your abundant creativity, and try to make it become more delicate and fashionable products.
In conclusion, the sherpa fleece is very widely used because of its attractive characteristics. Whether you use it for warm clothes, cozy blankets, or more, there is no doubt that the double sided sherpa fleece is an excellent choice. I think this article will be of great help to you in learning about double sided sherpa fleece.
If you have any questions, please feel free to contact us, and we will be ready to help you.