Introduction
Sherpa blankets offer a cost-effective and excellent alternative to fleece blankets. They are durable, soft, and comfortable. You can keep warm for years with a sherpa blanket or fleece blanket. Next, this blog introduces you to the difference between fleece and sherpa blanket, which will help you purchase and use blankets.
What is a sherpa blanket?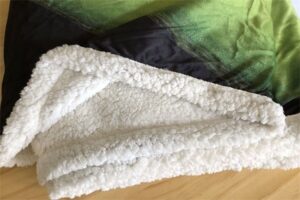 Synthetic materials such as polyester are used to make sherpa blankets. These blankets are also known as faux sheepskin and faux shearing, also known as Sherpa fleece. Sherpa blankets can be soft and light. They are warm, water-resistant, and easy to use. The material comes in two sides. One side has a soft and smooth texture that resembles sheep's fleece, while the other is the knit shell. This material originated from Sherpa guides from Nepal who led foreigners up the Himalaya Mountains.
Sherpa is a type of fleece. Sherpa blankets, however, are typically more comfortable and warm than other types. Sherpa material is comparable to wool but not as expensive as natural fiber. Usually, you can use the materials for pet beds, blankets, throw blankets, and coat linings.
What is a fleece blanket?

However, we also called it a wool blanket because it looks like a sheep's fleece. But, it is entirely artificial and made of polyester. You can add natural fibers such as hemp or wool to give the fabric a particular texture. Fleece can also be made from recycled plastics, making it eco-friendly. Malden Mills first developed the polyester fleece in 1970. Malden created the fleece blanket. So, you can use the fleece material to make jackets, sweaters, blankets, sweatpants, and other textile items. Because of its moisture resistance, fleece is ideal for athleticwear.
Fleece blankets can be as warm and durable as wool ones. They are lighter and softer than wool blankets, however. Although wool can be itchy for some people, fleece is synthetic and does not cause itching.
Similarities between fleece and sherpa blankets
They are soft and warm, and breathable.
Sherpa refers to a type of fleece.
Sherpa blankets can also be called Sherpa fleece blankets.
Sherpa and fleece materials are 100% synthetic but have the characteristics of wool.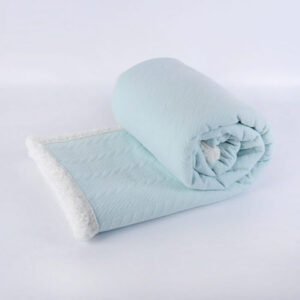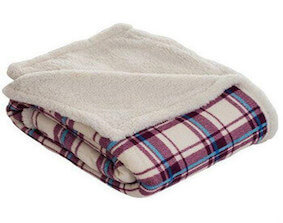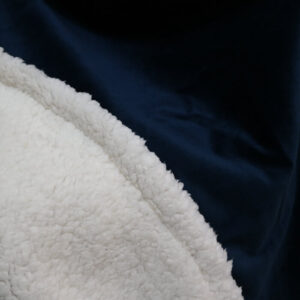 Differences between fleece and sherpa blankets
The main distinguishing feature between fleece blankets and sherpa blankets is the fact that sherpa blankets look almost identical to sheepskin. Fleece can be used as a blanket or jacket by itself, depending on its thickness and weight. Because the fleece blanket has a brushed pile, the sherpa blanket can be considered a fleece.
Below is a table to compare the difference between the sherpa blanket and the fleece blanket:
| | | |
| --- | --- | --- |
|   | Sherpa Blanket | Fleece Blanket |
| Warmth | Although as warm and cozy as sheepskin, it is not meant to be used alone. | This coat is extremely warm and can be used alone or under a jacket. |
| Thickness | Lightweigh | There are many thickness options; it can be as light and thin as microfleece, or as heavy and thick as polar fleece. |
| Softness | Very soft, sometimes called velvety | Some people find it a little too scratchy. Also, the pilling can make it less comfortable. |
| Moisture Wicking | Very good | Very good-excellent depending on the type of fleece |
| Ease Of Care | Very easy, cold wash only | Easy; don't forget the dryer |
| Cost | While it's cheaper than real sheepskin and sometimes more expensive than other winter fabrics, it's still much less expensive than genuine sheepskin. | Very low prices |
| Uses | Linings for coats, blankets, sweatpants and other garments | Coats, blankets, jackets, mittens |
How to wash sherpa blanket & fleece blanket
You can wash the sherpa blanket in cool water either by hand or by a delicate cycle in the washing machine. The sherpa fabric's friction is reduced by hand washing or using the delicate wash cycle. The friction can lead to tiny thread bobbles, or pills, that form on the sherpa fabric's surface. You can prevent breaking down the wool blanket material using only dye-free or scent-free detergents. High heat, chemicals, and friction easily damage the fleece blanket by chemicals and friction.
If you wash your wool blankets in a washing machine, I recommend using cool water instead of hot water. Avoid using bleach on this type of fleece blanket. You can use non-chlorine bleach to rinse the wool out in extreme circumstances.
However, this could adversely affect the fleece's texture. The fleece blanket may seem like too much trouble. But, remember that sherpa blankets can be kept soft and fluffy for many years by being washed and dried correctly. You can preserve your sherpa throw's soft and luxurious texture by taking extra precautions. Bad news: If you pass your fleece incorrectly, it might become a flat, squiggly mat rather than a sherpa throw.
These steps work with most fleece blankets. But, make sure to read the steps! Continue looking through to know the best methods to wash wool blankets like a professional.
Step one Pretreatments
Pretreating your fleece before you wash them is the best way to get rid of stains and spots. However, you shouldn't use bleach or other harmful chemicals as a stain remover. You can use soap to remove stains that are not oily.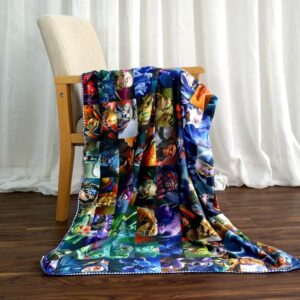 1. If the stain remains wet, this will absorb any moisture. Do not rub the blanket; gently pat it with your paper towel.
2. To let the soap settle, use a clean towel to pat it gently.
3. Run cool water over the stained area.
4. You may notice the area becoming flattened as it dries.
No worries! You can fix the fleece blanket by following the pretreatment in your washer. Follow these steps to wash your wool blanket in the washing machine.
Step two Machine wash
After you have removed the stain, you will be able to wash your sherpa blanket. These steps will be accessible once you are familiar with washing your wool blanket. Avoiding possible damage to your fleece blanket is the main trick.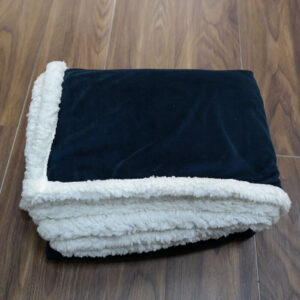 1. Depending on your washing machine model.
2. As much as possible, choose the cold water option.
3. Place your wool blanket in the washer, but don't add wool blankets. Non-dye fast items can also bleed color onto your fleece blanket.
4. Use a mild, liquid detergent. I do not recommend a sherpa fabric softener.
5. It can cling to synthetic fibers and cause matting. Powdered detergent is also not recommended as it could stick to the blanket and cause it to disintegrate.
6. Please turn on your washing machine, and let it run its regular cycles.
Step three Handwash
You may enjoy hand washing your sherpa throw if you have the time and space. Although it is more laborious, this method provides the best protection for your fluffy blanket.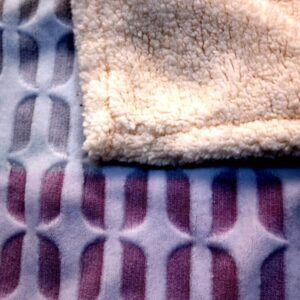 1. Use cold water to fill your bathtub, large basin, or kitchen sink. You may damage the fleece blanket by hot or warm water.
2. To ensure the fabric is thoroughly wet, you can gently rub it.
3. Only add a few drops of gentle laundry detergent to your water. Use your hands to mix the soap in the water until it forms soapy foam.
4. To expose the soap-treated fabric, fold the wool blanket in half. But, the sherpa throw should not be squeezed or rubbed too hard. So, you can gently tug the sherpa blanket through the water.
5. Drain the water. This step will leave you with a wet fleece blanket. To remove as much water from the sherpa throw as possible, lift it and press your hands against it.
6. Follow these steps to dry  fleece blankets
Avoid putting your fleece blanket in a small bucket or basin. Hand washing will give your mantle a gentle, friction-free wash. You can ruin the sherpa throw's benefits by squishing it. Flatten all fibers to get rid of that!
Conclusion
Above all, Did this article help you to buy sherpa blankets? If you need to purchase many wool blankets wholesale, you can contact the Zjmanew blanket manufacturer.
Zjmanew
will give you many discounts and sources of the best quality wool blankets.